GoDaddy was founded in 1997. It is one of the largest domain registrars, with 13 million customers. It provides hosting plans to Individuals, web design professionals, and small businesses. They have offices in some very popular tech places like Silicon Valley, Seattle, Hyderabad, Belfast, Cambridge, and Phoenix.
GoDaddy is a very famous name in the world of hosting and domains. It is also famous in giving donations like in phoenix they have given donation for Phoenix Children's Hospital, Phoenix Zoo, and Arizona Humane Society. It is very famous in social media and TV commercials. M.S. Dhoni is the brand ambassador for GoDaddy in India. Till April 2015, it raised $460 million from its IPO.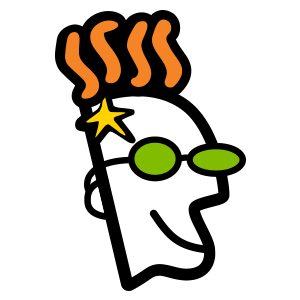 Main Focuses of GoDaddy:
Domains
The largest contributor to the revenue of GoDaddy is Domain registrations and domain name renewals. It has different prices for different domains. For .com domains, it may cost up to $8.99 per year for two years. The same cost is for .net and .org.
Hosting
Hosting brought $370 million during 2014. Many products are there in hosting like SEO, SSL certificates, private IPs, and many more. Many site building tools are included in hosting services, in guiding the beginners. Many different prices are there for different hosting plans.
Business Applications
It brought $81.6 million during 2014. It mainly includes online bookkeeping, email accounts, online data storage, online payment system, and email marketing.
GoDaddy Hosting Plans:
Economy – For one website, it costs $4.99 per month, 100GB storage, 100 email addresses, and unlimited bandwidth.
Deluxe – For unlimited websites, it costs $5.99 per month, unlimited bandwidth, unlimited storage, and 500 email addresses.
Ultimate – For unlimited websites, it costs $7.99 per month, unlimited bandwidth, unlimited storage, and 1,000 email addresses.
All the plans have free domains with them. It has a user-friendly control panel. If any problem you face, then you can contact its customer service for help. The customer service of GoDaddy is very nice, they reply to your messages within minutes, and you can take assistance through call also, they guide you totally in setting up the website.
You can choose GoDaddy if you are going to use Word press and you have a low budget. GoDaddy gives a lot of options to its users and has affordable hosting services. If you want to have a small site, just to make your online presence and make the world aware of your services, then GoDaddy is best for you. It is very easy to use and especially for beginners.
If you feel to change your hosting plan, you can change after one month and take services according to your needs and preferences. When your hosting plan is going to expire, it will give you alerts to renew it in your mail.
GoDaddy also keeps track of the performance of the website, and if the site is going down, then it will notify you that the website is going down, make changes if you want a simple domain and hosting service without any complications, then go for GoDaddy. It is the best!